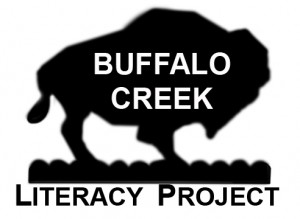 The Buffalo Creek Literacy Project (BCLP), an independent 501(c)(3) non-profit organization, provides literacy education for adults and children in Stokes and Eastern Surry Counties in order to eradicate illiteracy.
Director Jeff Pratt 
Jeff worked for 20 years at Shorecrest Preparatory School, an EC-12 private school in St. Petersburg, Florida, where he retired as Associate Headmaster. He taught exceptional children for three years at Southeastern Middle School in Walnut Cove.   He is also a CPA who worked for two non-profits in Winston-Salem and continues to work for Brookwood Florida, a residential home for abused and neglected teen girls in St. Petersburg, Florida.  He is very passionate about both child and adult literacy. Jeff took over the literacy project in the fall of 2011 from founder Mary Lee in order to continue the mission of reducing illiteracy in Stokes County.
Founder
Mary Lee received a Master's Degree in Teaching from the University of Tennessee in 1994. She is an NC certified teacher of English and has 15 years teaching experience in public and private schools, grades 6-12. She taught learning disabled children in the resource classroom for two years and within the regular-ed classroom for 10 years. Mary started the Buffalo Creek Literacy Project in 2004 in order to reduce illiteracy in Stokes and eastern Surry Counties.
Contact Information:
Jeff Pratt, Director
Buffalo Creek Literacy Project
P. O. Box 626
Germanton, NC 27019
Phone: 336-816-7758
Email: jeff@bclpstokes.org