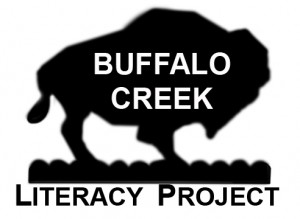 Janis Henderson – Chairman of the Board

Janis has her Bachelor's and Master's degrees in Art. Before marrying Greg Hunsucker, she lived in four different states (AZ, NY, MD & NC) and one foreign country (Wales). Henderson-Hunsucker is on the executive board of Stokes County Association of Educators and is a Girl Scout Leader. She enjoys volunteering with Friends of Sauratown Mountains and doing other volunteer work in her community.
John Hartman – Secretary

John is a native of Charleston, WV, and graduated from Davidson College with a religion degree. He farms and cuts timber, and is a GED instructor at Forsyth Tech. He lives in Danbury with his wife Kay Richie and son Emmanuel.
Sarah Werner – Treasurer

Mrs. Werner is a first-generation American born in Brooklyn, NY. She attended SUNY at Buffalo and taught English, Math, & Science at South Stokes High School for many years. Mrs. Werner received her Master's in Library Information Services from UNCG in 2003. Currently she is the librarian at Reagan High School.
Sally Elliott
Sally has a B.S. degree from the University of NC at Greensboro in Elementary Education. She received a M.A. degree from Appalachian State University in Reading Education and was employed as a reading teacher with Stokes County Schools for six years. She currently works for Forsyth Tech in Stokes County. She resides in Walnut Cove with her husband, Lee, a plumbing contractor, and their two children.
Christine Boles
Christine is a Walnut Cove native and the Branch Librarian at the Walnut Cove Public Library. Christine is an avid supporter of literacy. She has a Bachelor of the Arts in Literature and a Minor in Equine Studies from Midway College in Midway, KY plus an Associates of the Arts in Library and Information Technology from Central Carolina Community College in Sanford, NC. She loves the outdoors, photography, and working with her deaf Dalmatian, Chance.
Jan England
Jan is a native of Fairmont, WV, and graduated from West Virginia University with a technical degree. She works as an Enterprise Architect for BB&T, is a volunteer literacy tutor and a small business owner. Jan resides in King with her husband, Joe, and many furry "children".
Additional Board Members:
Dr. Richard Miller and Alex Rutledge.